With some seriously premium selections, along with a fresh drop from 1906. the July box was as fun to consume as it was to unbox. We spoke to the brands as we curated this month's goodies, then left our commentary once we experienced each one ourselves.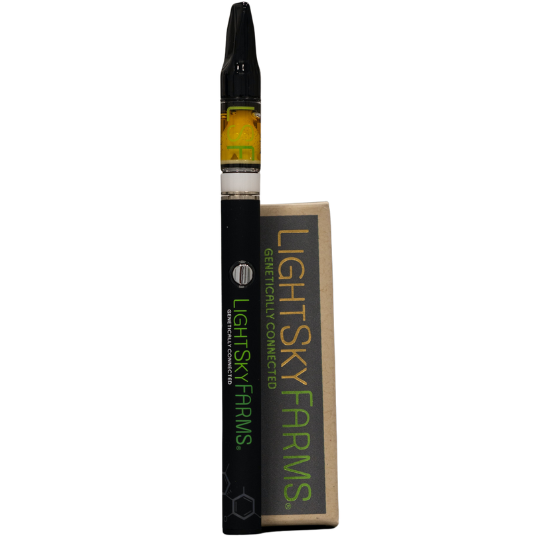 LIGHT SKY FARMS
Grapefruit Durban 1-gram full spectrum disposable cart.
"As it has always been at LightSky Farms, our process begins with high quality products with zero additives. We use 100% original source material, which means all of our product comes from one harvest and one batch. We don't decarb the same, so while most facilities burn out terpenes and then add them back in, our carts have ZERO additives."
Super excited to see some extracts from Light Sky farms! If you've had the pleasure of trying some of their products in the past, then you know they back their claims up with quality. This live resin MAC 1 cart tasted incredible, hit smooth, and hasn't given us any hardware issues yet! Glad to have this around as the daily driver while it lasts.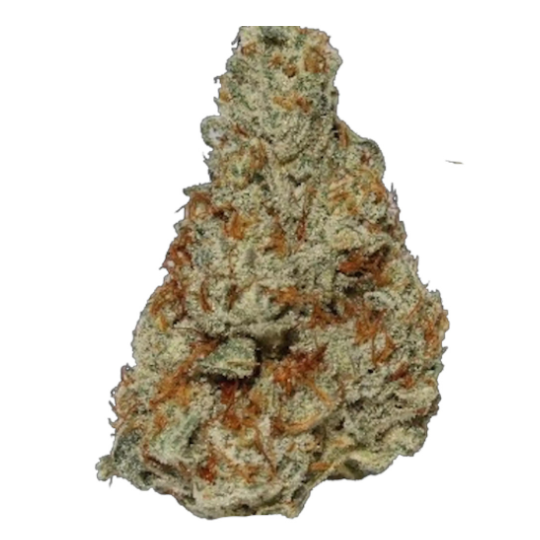 APOLLO ORGANICS
Kid Rocket Eighth
"Kid Rocket Rocket Fuel x Eastside OG Sativa Dominant Hybrid Flavor- Diesel, Woodsy, Pine Effect- Stimulating, Euphoric, Focused —- About This Strain —- Her massive, dense, pinecone shaped flowers are a site to see. Holding true to her lineage, her aroma is a tantalizing blend freshly pumped gasoline mixed with jet fuel. An uplifting and energetic smoke, stimulating the mind and heightening focus while relaxing the body. Great for a happy, clear-minded high."

Kid rocket- spicy, maybe cinnamon with some fuel and herbal funk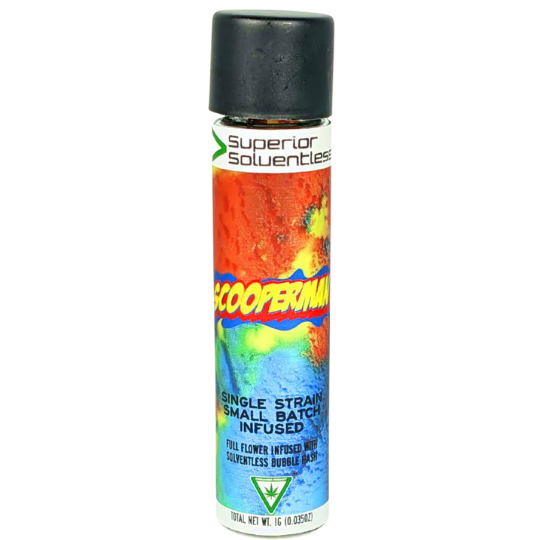 SUPERIOR SOLVENTLESS
Scooperman (infused 1g preroll)
"Superior Solventless is a collection of closed-end genetics bred in-house, selected in-house, and grown in a world-class cultivation facility located in Michigan's automation valley."

A collaboration between Superior Solventless and Glorious Cannabis Co., this bubble-hash infused preroll is nothing to sneeze at! Gelato 41 x Purple Pebbles: Purple-tinted, gelato style nugs. The nose is all gelato 41. On the first dry pull we were immediately get blown away and taken back to our childhoods, eating superman ice cream in the park. The iconic flavor carries on through the smoke, and the effects are down-right relaxing!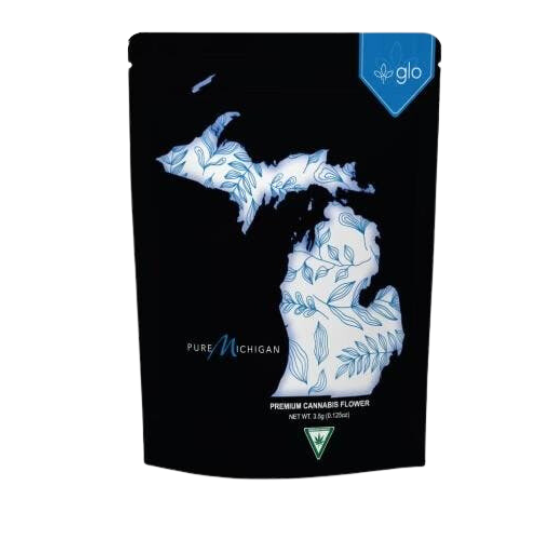 GLO FARM
Pure Michigan (eighth)
"Pure Michigan is a rare indica dominant hybrid strain (70% indica/30% sativa) created through crossing the potent Oreoz X Mendo Breath F2 strains. Infamous for its super high level of potency, Pure Michigan is one delicious bud that will leave any indica lover feeling totally satisfied in both mind and body. This bud has a sweet and slightly spicy nutty chocolate flavor with a lightly creamy vanilla exhale. The aroma is very similar, with a sweet mocha coffee overtone accented by touches of earthy pungency and spicy nuttiness. The Pure Michigan high is just as delicious, with calming and soothing effects that will leave you feeling happy and lifted for hours on end. You'll feel happy and creative in this state, socially inspired and ready to carry on conversations with anyone and everyone around you with ease. A calming body high accompanies this heady lift, leaving you feeling fully relaxed from head to toe and slightly sleepy at times."

As a fan of Oreoz (one of the parent strains to Pure Michigan) and Michigan, we were thrilled to get our socks blown off by our state namesake strain! Very much reminiscent of it's oreoz parent strain, it tasted incredible with some limonene, fruit and deep almost pastry-like funk. Great strong yet relaxing Hybrid for most time's of the day!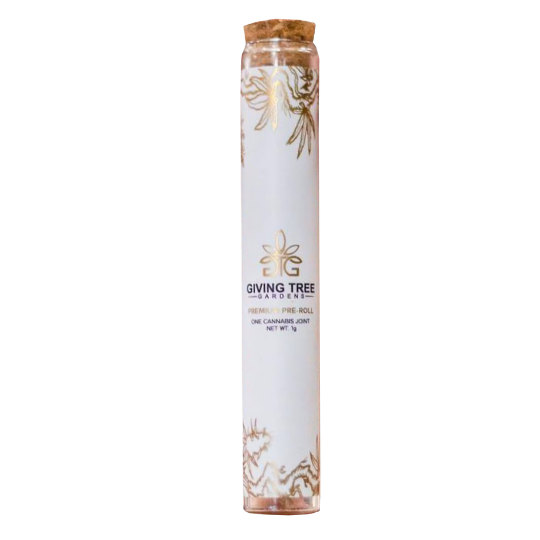 GIVING TREE GARDENS
Captain Krunch, Cream Mintz & First Class Funk (1G preroll)
"There's no denying that purchasing from a luxury cannabis brand is quite refreshing compared to the sea of average, normie brands out there. If you consider yourself an elevated consumer, recreational or medical, we're happy to introduce you to Giving Tree Gardens. The brand proudly represents the new kind of classic cannabis brand, one that's proud to be: Elegant, Sophisticated, Luxurious! At first impression, it's a luxurious cannabis brand with tasteful packaging and some of the hottest strains on the market. Upon further inspection, Giving Tree strives to elevate the consumption experience for all. The cultivators here grow 100% hydro using deep water culture for a cleaner and more consistent end result. What's impressive is how Giving Tree is one of the 10% of brands on the market using the process, mainly because it's quite challenging. Still, this was the way of Giving Tree's growers for years, investing time and money into this unique process to ensure the final product is of the highest quality and purity. You can practically taste the cultivator's 15 years of cultivation experience through each and every strain!"

Giving tree gardens is one of the proud 10% of growers cultivating top-shelf cannabis growing in pure hydroponics! Yes its hard to pull off, but pull it off they did! Each of the joints we selected for the box is an absolutely beautiful representation of that strain, and has us searching for more. Cream mintz- one of those strains that really tastes like its name! Like eating a scoop of herbal mint cream ice cream. Captain krunch- Definitely reminded me of the crunch berries strain, but with more of that cereal milk sweetness, along with strong berry flavors backed by an herbal funk. First class funk- again, all in the name! Super funky, a little brightness with some light citrus. Almost like a zest and funk sweet/sour combination that really makes you crave another taste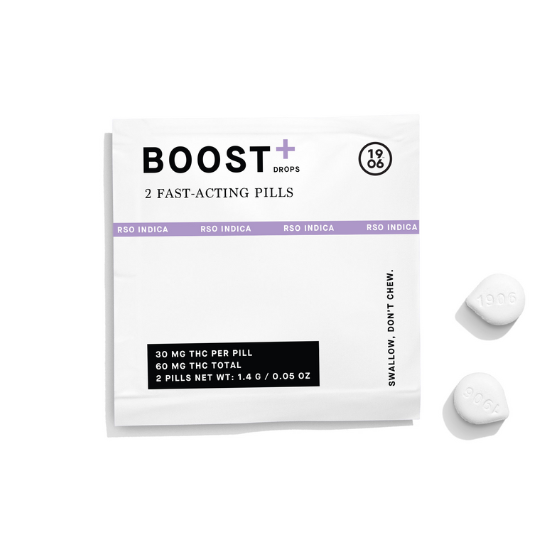 1906
1Boost + (edible)

"We started 1906 because we believe cannabis is the greatest medicine on earth. Our goal is to make cannabis a trusted, normal part of daily wellness with products that are easy to understand and easy to fit into your life and offer the most healthful format of cannabis available. 1906 is named for the last time cannabis was widely accepted as a beneficial medicine. The Wiley Act was enacted the following year, beginning nearly a century of misguided cannabis prohibition with devastating consequences. We say it's high time to make cannabis accessible and understandable for all—for the greater good (and the greater fun)."

Newly released 1906 RSO edition?? Sign us up! 1906 has been a pioneer in marrying plant extracts and their medicinal properties with the cannabis extracts we know and love to create wide-spectrum, tailored effects perfect for micro and macro dosers alike! These boost + RSO Indicas can be taken alone to recieve the benefits of RSO in a fast-acting, zero calorie, zero sugar, and gluten-free pill, or take it alongside another 1906 pill to further tailor your high.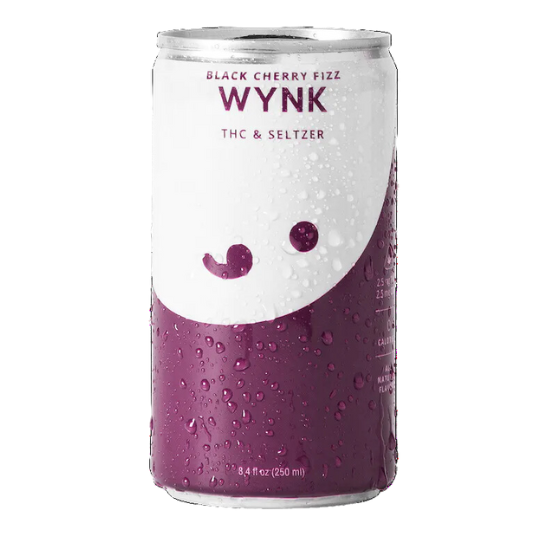 WYNK
Black Cherry Fizz (drink)
"A cool cat with a slight edge for a refreshingly sweet sip. But not too sweet, we promise. 2.5mg THC | 2.5mg CBD/can"

Looking to have a laid-back microdose option that hydrates? Or perhaps want to 'drink' along with your friends but looking to move away from alcohol? This infused seltzer is for you! With a quick onset time you can experience the effects at a similar rate to those consuming spirits alongside you. With a very manageable and balanced 2.5mg THC and 2.5 CBD in each can, you can drink away without worry of overconsumption!