Better Daze
HYBRID – SATIVA DOMINANT Electric Peanut Butter Cookie EPBC is the cross of a lifetime bringing out the best of its lineage. With the very popular Electric Lemon G in its background, this strain offers an amazing terpene profile and perfect clear headed high. Peanut Butter Breath brings in that extra punch of potency as well. The heavy citrus/orange aroma and taste of this strain is something you have to experience yourself. Even the smoke smells like buds! Don't forget our Certified Organic process growing in living soil really brings out the flavor and terpene profile too with up to 4% terpenes! LINEAGE (Electric Lemon G x Peanut Butter Breath) x Girl Scout Cookies (Berner's Cut) PRIMARY TERPS α-Pinene, Ocimene, δ-Limonene, Linalool BREEDER SOURCE Fresh Coast Seed Company The smell of this 8th already lets you know you're in for a good time. A zingy fruity flavor from the Electric Lemon G comes together with a buttery-baked goodness from the Cookies and Peanut Butter Breath lineage.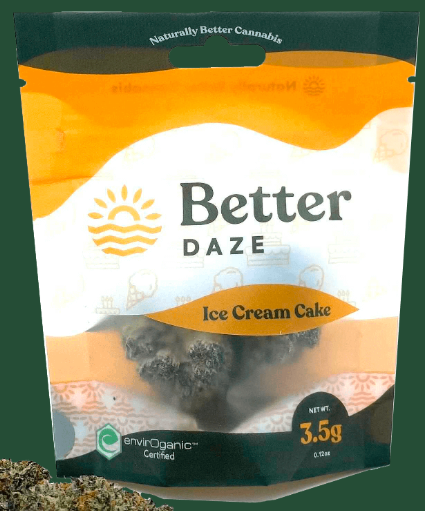 Voyage Bloom
The Superboof cut of Blockberry checks every box for me! The cross is Black Cherry Punch x Tropicana Cookies Ok first off, big nugs! My 8th consisted of two beautiful frost-covered buds with speckles of purple throughout. The smell of black cherry cutting through the sweet funk has us coming back for another wiff. Effects were strong and uplifting, take it easy though if you want to leave the house.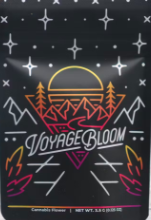 Hypha
Troop 420 is a great strain for working on any creative projects or utilizing your head to the maximum extent. The high starts with a cerebral influx of lifted creativity and motivation, filling you with the artistic inspiration that you need to take on any task that you have at hand. This is accompanied by a growing sense of euphoria and happiness that fills both mind and body with a warming effect without causing any sedation or anxiety. Troop 420 has a sweet nutty cookie flavor with a chocolaty diesel overtone that lingers long after your final exhale.
Definitely had to check out this living soil flower! For those that don't know, living soil feeds the plants nutrients through the natural symbiotic relationship between cannabis roots, good microbes & fungi! It allows the plant to take on it's nutrients at a pace closer to what's found in nature, as opposed to immediately available chemical nutrients. The nutty-ness shined through on this strain, and it smoked clean. Great job Hypha!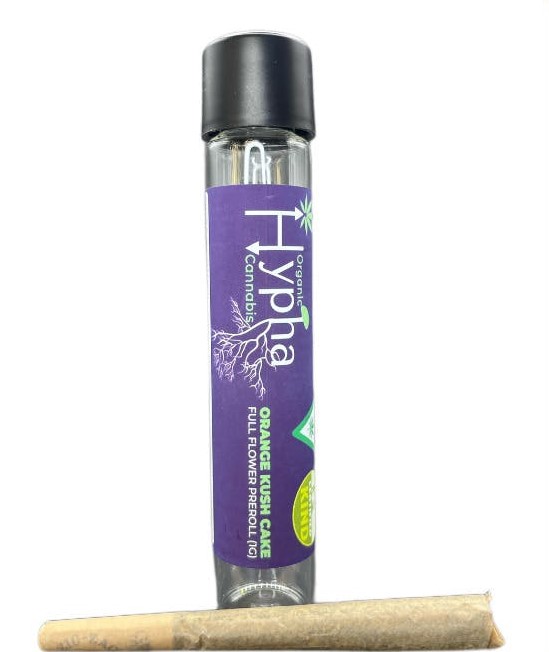 Harbor Farmz
Our organic, small batch, living-soil grown flower is at the crux of our company's product line. We believe that regardless of the intended outcome product; high-quality inputs result in high-quality outputs. We only allow our plants to grow naturally, in true living soil and free from pesticides, our goal is to deliver everything you ever expect from a proud Michigan-crafted, premium cannabis.
Beautiful and functional packaging, for some beautifully-functional joints! The organic growing methods really shine through on the Santa's cookies and give a smooth, clean smoke. The flower has a sweet baked treat nose that's brightened by herbal notes on inhale. The effects are cozy, loose and uplifting! Perfect for a casual night out, plus you won't be crushing your joints anymore with the nifty case.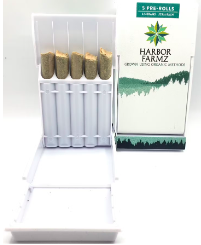 Kiva – Caminos
Drift into dreamland by way of a whimsical woodland forest filled with fragrant blackberry bushes. Blackberry Dream Camino Sours combine THC and CBN with chamomile and lavender extracts for a tranquil effect enhanced by soothing, indica-like terpenes. Take one of these subtly sour gummies and call it a night. 10mg: THC PER SERVING 3mg: CBN PER SERVING 100mg: THC PER PACK 30mg: CBN PER PACK Sleep: EFFECT So happy to have Camino in Michigan now! If you're looking for a 'mood-enhancing' microdose for different effects like relaxation, sleep or socializing and not 'just looking to get high' you need to check them out. These terpene-specific blends are all formulated to take you on the road to where you're going. With a CBN, THC and Chamomile blend, we were off to dreamland. Pro tip: some people have reported a 'melatonin-like hangover' from taking too much CBN, so we like to recommend people take 10mg or less a day! (Don't worry, that means you can still eat three of these in a night and be more than fine.) If you want stronger effects, we suggest supplementing with a thc only product so you don't go over your recommended CBN amount.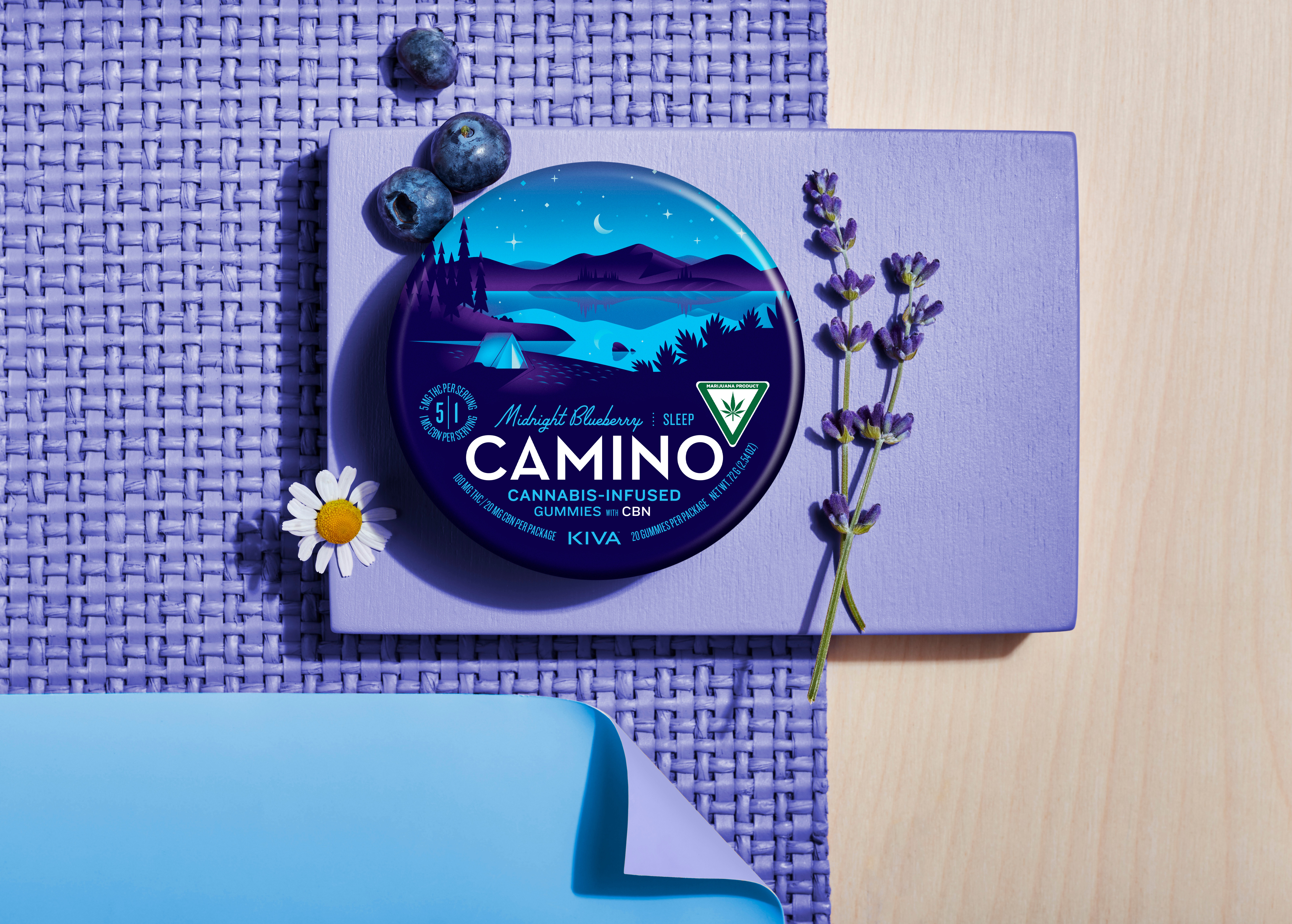 Goodies
Goodies Gummies Are Natural, Vegan, And Gluten-Free. Each Bag Contains 10 Pieces Packed With 10Mg of thc. Tart Cherry Lemonade.
Classic Gummies, done exceptionally. From their strong lineup of different flavors we went with the Tart Cherry Lemonade and they delivered! Great Cherry & sweet lemon flavor with a wonderful mouthfeel from the pectin (which also makes these all natural & vegan!). Some of the best texture/firmness/flavor all wrapped into an affordable option!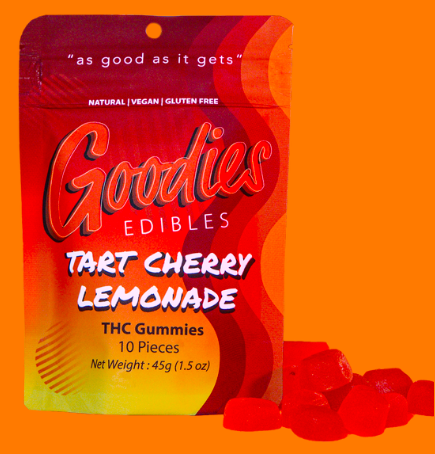 1906 – Bump
This might be one of the best approaches to prioritizing the feelings of effects over strength we've seen in a while. Combining plant medicines and extracts with small doses of cannabinoids, 1906 drops provide you with subtle yet noticeable plant-based enhancements to your day. Perfect for the microdosis, the Chill is the ultimate mellow-out cocktail with a low ratio of THC and high ratio of CBD, along with magnolia (a centuries old flower used in traditional Chinese medicine) and L-theanine, an amino acid derived from green tea. Use this blend to mellow out, help with inflammation or anything and everything else CBD is known for. If you're looking to 'boost' the effects of any of the 1906 pills or give yourself a little THC infusion, check out the 1906 Bump! It's a quick infusion of THC into your day, to use however you want.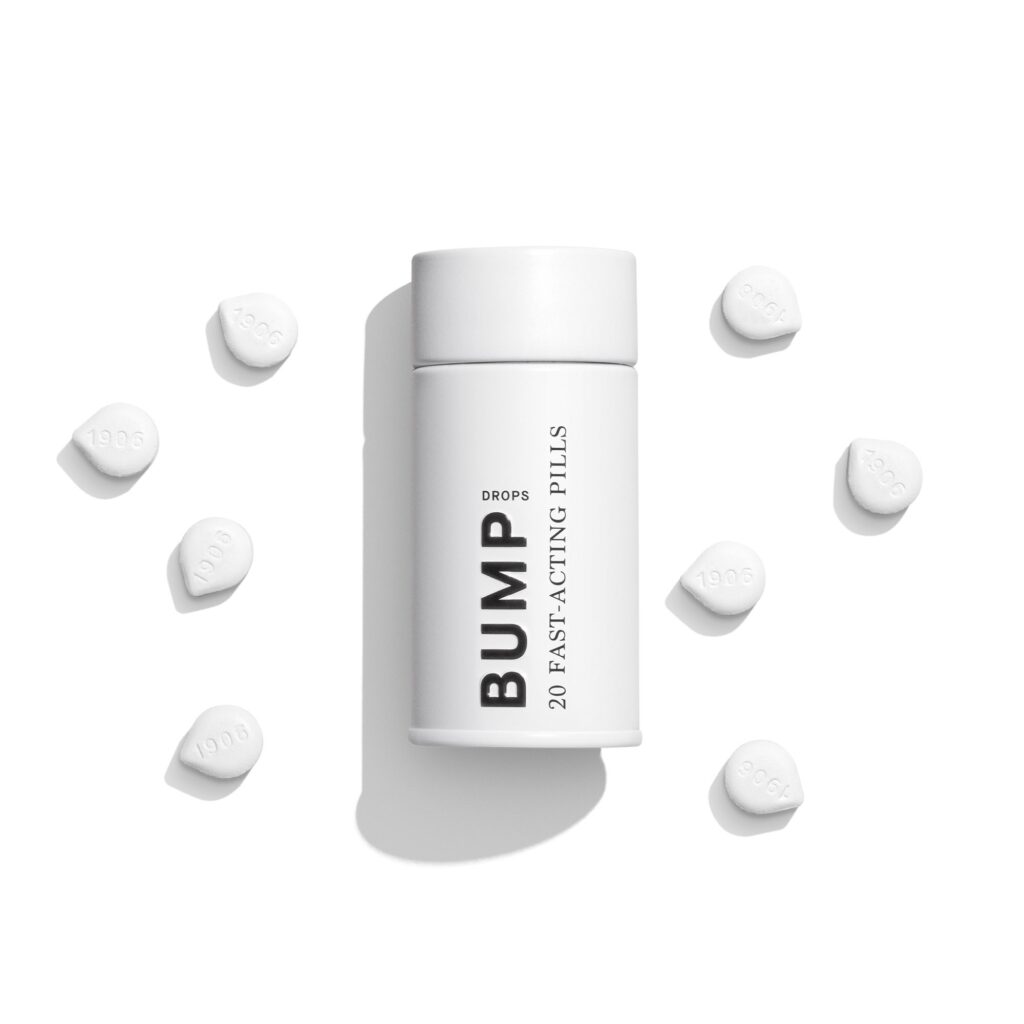 Fuel
Fuel Cannabis Co. Established In Vassar, Michigan, Offers Quality Cannabis For All. With 30 Light Deprivation Greenhouses Supported By Passionate Og Caregivers, We Are Proud To Present Each And Every Strain We Harvest. Our Farm Provides Inspiration For Michigan Growers United. Fuel Brings The Heat For Michiganders Across Our Great State. If you like earthy funk, this one's for you.